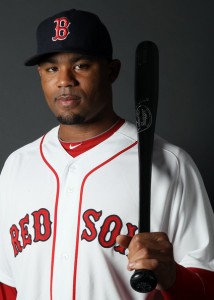 As Red pointed out yesterday, Jacoby Ellsbury went from one end of the spectrum in 2010 to the other 2011. It doesn't look like Carl Crawford will have the same transformation in 2012. After a dismal 2011 where Craw channeled his inner Jose Offerman (the 2000 version), it looks like he will be starting the season riding the pine.
In a very Nomar-like move, Crawford waited until a month before Spring Training to have surgery on his wrist. It apparently didn't bother him during the entire off-season while he was counting his millions, but suddenly flared up. Damn.
Crawford felt soreness when he started his offseason hitting workouts around Jan. 1. He had an MRI that showed cartilage damage, and arthroscopic surgery was recommended. Crawford has had wrist issues in the past, but the discomfort had always passed. Having such pain at this time of the year was a red flag.
Another $20-million down the drain?