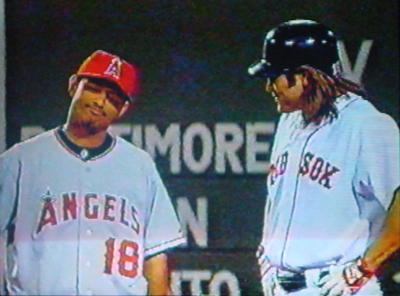 Whenever a member of the 2004 Sox steps down from the game, we pause, crack a few beers, and quietly thank them for their tour of duty. Today, it's Orlando Cabrera, who has announced his retirement after a 15 year career spin through 9 different teams.
In 2004, OC came to Boston to replace Nomar at shortstop and I don't think his — or our — feet touched the ground from the minute he showed up to the final out of the World Series. The next year, he was replaced by Edgar Renteria. There's a joke there somewhere, but I'm far too hungover to make it.
This Bud's for you, OC. Thanks for the memories.