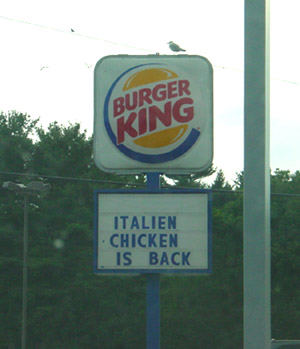 The latest SI has an interesting article on September 28, 2011, which the mag has dubbed the "best night ever" in terms of baseball excitement.
That's the night, as we know all too well, that the Sox took it in the shorts in Baltimore — our season ending, as well it should have, with a sinking line drive bouncing past a sliding Carl Crawford — while the Rays surged past the Yanks to secure the Wild Card. The article also details that night's Braves-Phillies showdown that helped the Cards secure a playoff berth.
Although I spent the better part of that night floating down Cheap Whiskey River, I can appreciate the many diverse plotlines that were dramatically sewn together that night. And the article's David and Goliath comparisons seem to make sense. But in between the quotes from Baltimore's Robert Andino, who says he's glad he got the winning hit because he "wanted to see [the Red Sox fans in attendance] go," and allegations that the Orioles drank the Red Sox' champagne in a showing of revenge, there's reference to a promise Tampa Bay's James Shields made that night to buy the O's a post-game spread next season for beating us.
So if I can pull any solace from the wreckage of 2011, it's that we've cost Small Game James a meal. Let's hope the Baltimore players aren't too shy to order the large fries.