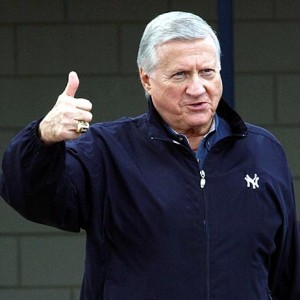 Every good Red Sox fan knows that George Steinbrenner was convicted of making illegal contributions to Dick Nixon, not to mention a little obstruction of justice. Well, the torch has been passed, Hal Steinbrenner is being sued by the IRS for a $670,000 tax refund he received in 2009:
The dispute dates to the 2001 tax year and involves a refund the IRS paid in 2009. The IRS says the refund claim was filed too late and has sued Steinbrenner and his wife, Christina, to recover $670,493.78.
Who gets a $670K refund? Happy New Year Hal!