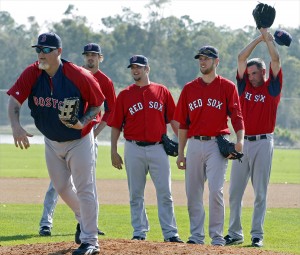 The Hot Stove is heating up for the Red Sox, and the priority is on pitching. Andrew Miller signed a one-year deal today. With Lackey and Dice-K on the shelf, Miller provides an option to start or help out of the bullpen.
Daniel Bard has expressed that he is interested in starting games, not finishing them (and Red Sox Nation breathes a sigh of relief). That would help tighten up the rotation but leave the gaping hole at closer.
The Globe is reporting that the Sox will meet with A's closer Andrew Bailey tomorrow.
It's getting closer.