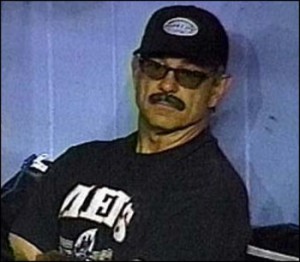 After the September collapse, the Red Sox have had more PR problems than Lindsay Lohan. Beer and chicken, Tito popping pills, Theo leaving and the mock-search for a new manager makes for a two-month nightmare in Boston. Has it finally been enough to turn people away from the team? If you peruse recent headlines, it seems the media is doing a lot of holiday hating on the Red Sox.
Boston.com has a very unflattering piece about Bobby Valentine and the gullible Red Sox fans:
Red Sox tickets go on sale Saturday morning at 10 and those lucky few who got selected in the team's Christmas at Fenway drawing just couldn't wait to start lining up all the way around Fenway. "With Bobby Valentine as manager, who needs a closer?" one fan said with a sheepish grin.

Well, not really. But the sheep will hit the fan in just a few hours when the Red Sox release single-game tickets for "select" April and May 2012 games. The flock is ready to get fleeced. If you don't make it over to Fenway, join a few hundred thousand of your closest pals by visiting redsox.com to eventually claim your spot in the on-line waiting room. That offers a nice preview of purgatory for those who perhaps haven't lived the virtuous life of Tim Tebow.
In the Herald, Buckley rips ownership and fans alike:
The Red Sox have sold out every home game since May 15, 2003, thanks not to hardcore baseball fans, but to tourists who giddily plop down their money in order to say they have taken part in the "Fenway experience."

As recently as 1995, a reserved grandstand ticket to a Red Sox home game was $12, and bleacher tickets sold for $8 a pop. And now? People pay $12 to take a tour of an empty ballpark. P.T. Barnum would have loved it.
Me? I'll root my ass off for the team like I do every year. But I'll call out a player who isn't performing. And I will bitch about fans who deliriously sing "Sweet Caroline" while their team is getting their ass kicked. I won't stop being a fan, though. My question: Are the 2012 Red Sox going to be met with the negativity of every pre-2004 team? It's sure starting to seem like they will.