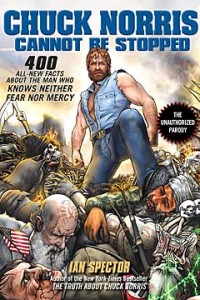 Everyone, please, click on over to ESPN and read Timmy's ode to Bobby V.
Back so soon? Wow, I haven't seen a man-crush like that since the Lou Merloni/Nomar love affair. You would think you were reading about some decorated war hero or Nobel Peace Prize winner. In case you started feeling kind of creepy and couldn't finish, here are some highlights:
Bobby Valentine has thrived at most things he has done in his life.

He was a great football player; he once scored six touchdowns in the first half of a game at Stamford (Conn.) High School.

He was heading to USC to replace O.J. Simpson at tailback, but he chose baseball over football after then-Dodgers general manager Al Campanis asked him, "What would you rather do, play against the best football players in the Pac-10 or against the best baseball players in the world?"

There have been few ballroom dancers better than Bobby Valentine, just another facet that separates him from the average baseball guy.

He had his shirts dry-cleaned when he was 16.

And he was the king of the high school science fair. So when he explains the maximum break on a curveball, and explains the physics of bat speed, it's because he knows all about that stuff.

He is a successful restaurateur, and says, half-jokingly, that he invented the wrap sandwich.

He has done charity auctions in which he not only visits homes of people he has never met, but he goes to their home and cooks a gourmet meal.

He is the Director of Public Safety and Public Health in his hometown of Stamford, Conn., and has gone to other states just to see how others are handling public safety and health.
But wait, there's more!
After 9/11, Valentine, then the manager of the Mets, took charge of his team's effort to help in the aftermath, leading fundraisers and helping families who lost loved ones in the terrorist attacks.

At the 2010 World Series in Texas, a young man stood on the ESPN set for the games: It was a fallen firefighter's son whom Valentine had invited to the World Series as his guest — and not just for three games, but for all sorts of events over the past 10 years.

Valentine managed seven years in Japan. He won a championship, but he did much more. In some ways, he changed the way they played baseball in Japan.
The only thing missing from Kurkjian's love letter was "the boogie man checks for Bobby Valentine under his bed before he falls asleep."
And exactly none of those accomplishments change his .510 winning percentage as a big league manager. I don't know if he's the right guy for the Red Sox job or not, but one final quote from TK's article is very interesting:
Valentine will not allow Josh Beckett to not work in between starts.
They should televise that conversation on pay-per-view.