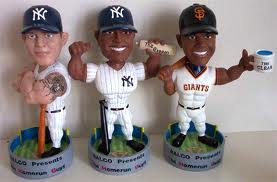 In 1968, Bob Gibson went 22-9 with a 1.12 ERA. Thirteen of his wins were shutouts and five of his losses were 1-0.
The same year, Denny McLain won 31 games and had a 1.96 ERA.
Both pitchers won the MVP award in their league, the only time in MLB history that has happened. Gibson was the last NL pitcher to take home the award. The next year, MLB lowered the height of the mound to ten inches to take away the pitchers' advantage. Since then, '68 has been dubbed "The Year of the Pitcher."
With blood tests for HGH included in the new collective bargaining agreement, 2012 may claim the tagline from 1968.
•HGH: Baseball will be the first North American team sport with HGH blood testing once it begins next spring. All players will be tested during spring training and will be subject to random offseason tests. The sides agreed to explore in-season tests, which can be conducted on a "reasonable cause" basis, which was not immediately defined. Weiner said the union wanted to learn more about the effect of taking blood on players' performances. A first positive test would result in a 50-game suspension.
It will be very interesting to see the power number results next year. While getting coffee in the local shop this morning, a bunch of old-timers were sitting around talking and one man bet another (a whopping $1 bet) that Ellsbury will never hit 30 homers again in his career. I'm not sure I'd take that bet.