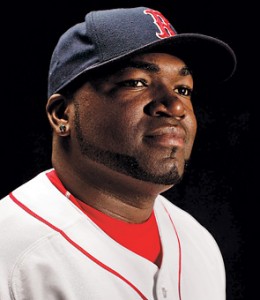 It isn't often you read anything negative regarding David Ortiz. Today, Steve Buckley calls him out:
Here are four examples from the past two years — one from the 2010 season, two from during this season, one from the days following this season — that call into question where Big Papi's priorities lie:

• In the eighth inning of an April 2010 game at Rogers Centre in Toronto, Francona wanted to pinch-hit for Ortiz, except that Big Papi kept walking toward home plate. Ortiz finally retreated to the dugout; Lowell walked, forcing home a run.

• Ortiz barged into one of Francona's pregame media sessions late this season to make known his angst over a scorekeeper's decision from the night before. Whether or not he was put up to this by teammate Dustin Pedroia, it was Ortiz who, once again, showed up his manager.

• After rookie Kyle Weiland allowed six runs (five earned) in 42⁄3 innings in a Sept. 19 start against the Baltimore Orioles, and after Alfredo Aceves worked three shutout innings in relief in the same game, Ortiz told reporters he believed Aceves should be in the rotation, not the bullpen.

"To be honest with you, the way things are going he should be starting," Ortiz said. "It's as simple as that. Give it a shot."

• In the aftermath of Herald baseball writer John Tomase's article about Red Sox pitchers drinking in the clubhouse during games — hereby declared to be The Pitchers of Beer — Comcast SportsNet New England's Jessica Moran caught up with Ortiz for a one-on-one interview. Among other topics, Moran asked about The Pitchers of Beer.

"I'm not anybody's babysitter or anything like that," Ortiz said.

At a time when the Red Sox are being viewed by the entire baseball world as entitled and arrogant, Ortiz comes across as a player obsessed with his own contract situation — and his own stats — more than the general well-being of the team.
I'm not sure I agree with the last line, it sounds to me more like a guy who wants to win and is pissed off that his team was falling apart. Your thoughts?