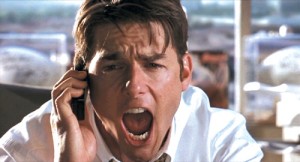 Confession time: I do not share Red's undying optimism and confidence in this team. It doesn't mean I don't root my ass off for them and die a little bit inside when they lose, but that stuff comes from the heart. It's what my eyes are seeing every day since summer slipped away that has sucked the faith out of me. The Red Sox had the division, they had it, and they let the Yankees take it away. Now, they are on the brink of letting the Rays steal the Wild Card.
September has been an abject failure. The Red Sox starting pitching, with the exception of Beckett's last start and Lester's win over the Jays, has been abysmal. Papelbon has been the man, but the rest of the bullpen (I'm looking at you Daniel) has flat-out sucked. They don't seem to be able to hit with runners in scoring position, and clutch hitting is just a memory. And if I have to see Carl Crawford flailing away in the ninth inning like a guy trying to swat flies, I swear I will slap his face next time I see him.
The two biggest problems have been the unwillingness for anyone not named "Youk" to nut up and play through the end-of-season aches and pains, and the minor-league line-ups that Tito has been putting on the field. That shit's fine after you actually clinch something, not while there's still a race going on.
I need a booster shot of faith, and it needs to come from today's game. On paper, the Sox should just wave the white flag and take the kids to the nearest corn maze for the day and eat caramel apples and drink hot apple cider. It's Price versus Wakefield, the stuff nightmares are made of. That's why a win today is bigger than just one game in the standings. It proves they still mean business. A loss today…I might just sign up for those mime classes in October.