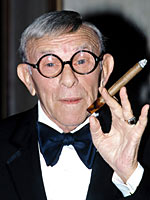 As much as it pains me to say it, the Red Sox are done. I will root for them as tirelessly as I have all season, but today's game tells the tale. This team is missing whatever it is; heart, guts, mental toughness…that makes a championship team. Carl Crawford bowing out of the game with a stiff neck says it all. One day after being benched (although he did pinch hit), he can't take the field? Sounds like another left-fielder we used to have. But just think, we have another six years of him! More on that tomorrow.
This monumental collapse (a nine game lead in the WC on September 3rd) exposes a lot of things that need fixing before April:
Who is going to be playing outfield on either side of Jacoby Ellsbury next year? I've seen enough of Darnell McDonald and Conor Jackson, thank you very much.
Tim Wakefield, I love ya, but five innings, five runs is not a boxscore I care to see. Glad you got number 200, retire with some dignity.
Where is the well-stocked farm system? The best we can do in the middle of a playoff race is John Lackey Kyle Wieland? Just as Big Papi:
Another game, another pointlessly stellar relief outing in defeat for Alfredo Aceves.

David Ortiz, for one, has seen enough.

Fresh off watching Aceves toss three shutout innings in relief of Kyle Weiland in a 6-5 loss to the Orioles this afternoon, Ortiz verbalized what many Red Sox fans have been saying for a month.

"The way things are going, (Aceves) should be starting," Ortiz said. "Simple as that. Give it a shot."
Tito needs to get off the Bigelow. Never mind the Wild Card, the division was ours for the taking just a few weeks ago until some half-assed line-ups and horrendous pitching decisions derailed the team. You put your foot on your opponents friggin' throat until the fight is over, this is what happens when you let up.
I'll be watching tonight and I'll be rooting my ass off like I always do, but I think this team needs to earn back some respect from the fans. They are playing soft and we as fans have been letting them get away with it. They showed us nothing in April, coming north completely unprepared to start the season, and now they're obviously not prepared to finish it. This team had all the talent to win 100 games and bring home a World Series, but they will end up accomplishing neither. If there's anyone who has seen anything in the past three weeks that makes them believe otherwise, I'd love to hear it.