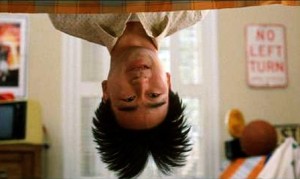 It ends right here. There will be no more talk of how John Lackey has looked better since coming off the DL. There will be no more pointing at a few random stats to justify his outings. No more talk of his personal life interfering with his play on the field. And certainly no more talk of starting him in game three of the playoffs. The cruel truth is this: John Lackey sucks.
The ink wasn't even dry on the contract when I started to voice my opposition to the deal. Anyone who has read this site for a while knows my predictions are generally pretty far off the mark. Sadly, in this case I was dead on. Can the Red Sox really afford to put this guy on the post-season roster? Would anyone want to see him start a play-off game?
While the Rangers were Texas two-steppin' all over Lackey, the Yankees were busy putting the boots to the Jays and extending their AL East lead to a game-and-a-half. We're taking on those same Jays in another day game tomorrow. Fire up the grill and ice down the beers for the Commander.