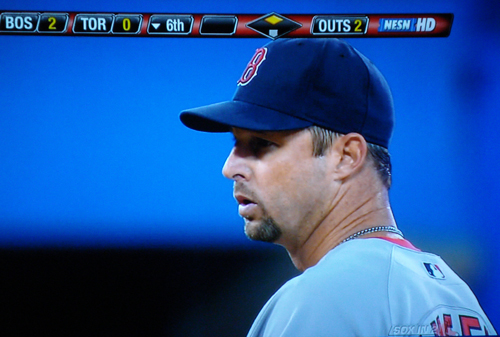 The sentimental guy in me, the one who digs sunsets and Michael Buble and chokes up every goddam time he watches "It's A Wonderful Life," would love to see Wakefield get his 200th win at Fenway. I mean, the guy's been a Red Sox for 57 years, not to mention a decorated veteran of World Wars One and Two. It's the biggest milestone of Wake's career — a career that really began as a BoSox reclamation project — and it just makes sense that it happens before the home town crowd.
The whiskey-swilling realist in me, however, knows that nothing's guaranteed. And when our shortstop can injure himself simply crossing the goddam street, it's obvious that Wake needs to seal this 200th win up as soon as he can. Because tomorrow never knows.
So I'm hoping, make that praying, that there's enough residual anger left over from last night's debacle to right the ship, and remind the Seattle Mariners exactly why they're in last place in their division.
Do Let's do the right thing today. And the "right thing" today means everything we can to get Wakefield that win.