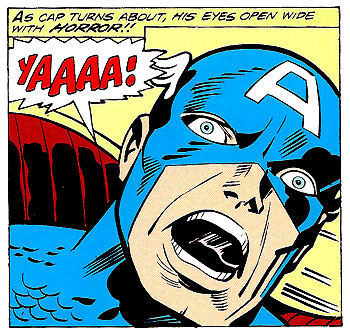 You knew when this one was over. The minute Adrian Gonzalez struck out with the bases loaded in the bottom of the fifth, you knew that was it.
It could have been The Statement. Our newly-minted basher knocking New York in the chops, piling on the runs and reassuring them that 2004 was no fluke. That the tide had truly turned and the days of getting kicked around by the likes of Paul O'Neill and Scott Brosius were light years behind us.
But the Gonz went down flailing, and in a disturbingly ugly way at that. And in their next at bat, the Yankees took the lead. And silenced our bats for the rest of the game.
Depressing as it was, it was just one game. The latest volley between two teams destined to make — and possibly face each other in — the postseason. In New York, however, it seems to signify a whole lot more:
It sure felt like this 3-2 Yankees victory in front of another packed house at Fenway Park was a loud, thunderous statement from the visiting team that it was tired of being stepped on and stepped over by the Red Sox. It sure felt like the Red Sox walked onto the field last night, just after seven o'clock, looking just a little bit different than the one that walked off just past 10:30. Swaggering just a little more subtly. Looking just a tad less bulletproof. Looking, in fact, like a second-place team for the first time in a month.
This afternoon, we've got John Lackey, currently struggling to prove himself our number three guy in the playoffs, against CC Sabathia, the best pitcher in baseball at the moment. On paper, it looks like a day to start mainlining vodka with your Rice Krispies. But you gotta have faith. What better way to toss fear and uncertainty into Yankee Nation than to see their ace trumped by The Lackster?