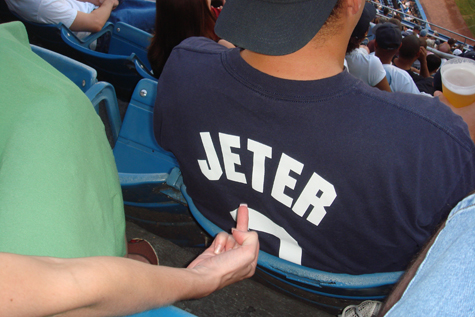 Could Major League Baseball have scripted this weekend any better? It just so happens that on the day the Yankees come to town to face the Red Sox, both teams are tied for first place. With identical records. Having gone on equally impressive tears throughout July.
That makes this series a veritable "battle for the AL East." Like two well-monied rhinos charging at each other.
At this point, there's very little more than can be said about this rivalry. So I'll just say I hope we kick the tar out of 'em. And also there's a small part of me that really wants to see Carl Crawford emerge as the hero of this series.
For us, I should clarify.
First pitch at 7:10. Lester vs. Bartolo. See you there.