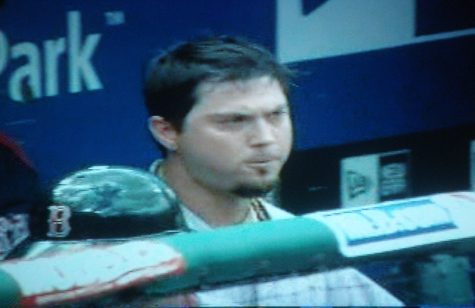 With a three-games-in-two-days stand in Boston sandwiched between a trip to Seattle and a jaunt to Kansas City, the Red Sox' current travel schedule seems to have been conjured by a couple drunk guys tossing pins at a map or, perhaps, Cheech and Chong.
Leave it to Josh Beckett to put things in perspective and make sure that the Powers That Be understand how screwy the last week has been:
"This travel has been horrible. I don't know who the [expletive] made that doubleheader that day, then come back one more time. We haven't exactly been treated fair the last week or so, with that doubleheader being the most glaring thing for me. I don't know how they expect them to score eight runs after coming back from Seattle, having half an off day and then go get them for three games in a day and a half. I don't know who the [expletive] agreed to that. It was the dumbest thing I've ever seen.
On the bright side, Commander Kickass got the win last night, despite a terribly "unsharp" first couple innings and a 2-for-11 showing by the three guys at the top of the order. As usual, The Elf provided the bulk of the offense, Gonzalez didn't hit any home runs, and Carl Crawford looked anemic every time he took bat in hand.
Tonight, we're going against the 4-13 Jeff Francis. Jinxing be damned, I'm putting this down as a win.
Now, while you're all in the mood, I invite you to play another quick round of "Josh Beckett Quote or Martin Scorsese Dialogue?":
"It's f@#kin' horrible. That's the only f@#kin' word for it."
"I'm not gonna answer that. It's stupid. It's a sick question and you're a sick f@#k and I'm not that sick that I'm gonna answer it."
"I think everybody in this room holds me to the standard. I think they're all shocked how f@#kin' #### I can be at times."
"You don't wanna say a f@#king word to me, you don't have to. I don't really give a f@#k."
"You don't want someone else to pick it up when you're the one that's (expletive)."