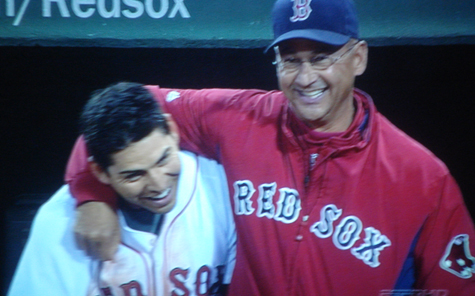 Traditional thinking would have us assume that John Lackey will be fed his own balls by the Texas Rangers line-up tonight. But I feel otherwise. Lackey knows all about the Texas heat; to him, 102 degrees in the shade is like standing in an ice box with a Bud Light IV. And I've got a feeling that the one-two punch of Lacks and Beckett will help us turn things around.
Also, Jacoby's back. Because Jacoby's back is apparently feeling better. And that's just the guy we need after getting shut out over our last nine innings against the Rangers.
Look, it's not gonna be easy. But it's not supposed to be easy. Keep your spirits up and good things happen. Except where the last three Star Wars films are concerned. That bearded fink Lucas really shat on my childhood with those.