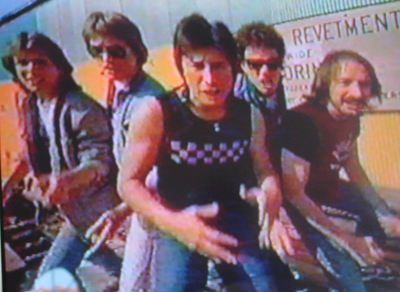 He's the guy we all seem to love to razz, but despite our kvetching, he's recently amassed four straight wins while slowly chopping down the ERA.
Sure, it hasn't been all that pretty a ride. But with Clay going tits-up and the uncertainty of what we'll be getting from Bedard, Lackey's the guy we're gonna need to stand up and sound off like he's got a pair.
Tonight he gets to prove it all night (or at least, hopefully, seven innings) against a potential playoff opponent, the Cleveland Indians. Pull up a chair and assume the "Lackey position." This should be good.