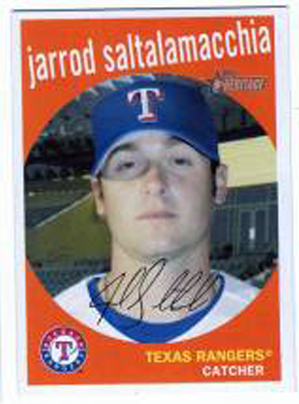 Okay, so Wake didn't get number 200. But, honestly, do you really want to see him grab history by the nuts in freakin' Minnesota? People, that brass ring was meant to be seized at Fenway Park, in front of the hometown crowd. How else are we gonna get to carry him on our shoulders to the Cask 'n' Flagon and feed him to a pack of drunk sorority chicks?
The guy should get at least, uh, eight or nine more starts in the regular season… so that 200th is gonna get here soon enough. I just think it'll mean much more if it happens in the Land of Crowded Seats, Pricey Beer and Pretty Girls. AKA Fenway Park.
Still, there was a lot of good to come from tonight's game. First and foremost, the Red Sox won, gaining a half game on the Yanks and bouncing back from Sunday's late night shenaningans.
Second, Papi continued to be a monster, going 4-for-5 with a home run and 3 RBI, and prompting the musical question: "how in the hell is this the same David Ortiz we wanted to chloroform not so long ago?" A lot of us swore he was all done. Now he's looking like the guy whose shoulders we all jumped on back in 2004.
Third, Salatalamacchia atoned for a run-allowing error in the second by collecting two hits, one a home run, and driving in two runs. We were so impressed, we dubbed him Assaultalamacchia. Look for him in an upcoming Disney cartoon with Ellsbury 'n' Elf, Youkbacca, and Commander Kickass of the F$%k Yeah Brigade.
Lastly, after an 0-fer-5 showing on Sunday night, Gonzo bounced back to go 2-for-3. In fact, after seeing our first four batters on Sunday — Ellsbury, Pedey, Gonzo and Youk — go 1-13, Teets mixed things up, throwing Crawford in the two spot and resting Youk, and got a 7-for-17 showing from tonight's top four: Ellsbury, Crawford, Gonzo and Elf.
So, in summary: sucks for Timmy, but the team gets the win. Sooner or later, he's gonna make it happen. Aaron Boone, meanwhile, has been looking into an Arbys franchise.
* * * * * * * * * *
Oh, and if you're local and have nothing better to do on August 31, stop by Crossroads Ale House at the corner of Mass Ave and Beacon for SG's annual Jimmy Fund Telethon Fundraiser event. We'll be watching the Sox-Yankees game, drinkin' some beers and collecting donations for the Jimmy Fund. Help us kick cancer's ass. For more info, check our Facebook event page, Pedro.