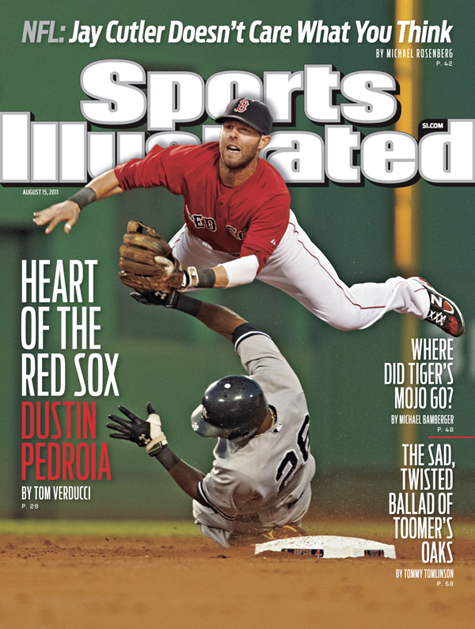 The Elf made the cover of this week's Sports Illustrated, catapulting him over Dustin Hoffman to become The Coolest Guy Named Dustin, Ever. And we'll be looking to him to translate this newfound glory into another Red Sox win.
Bedard is on the mound. D-Mac is in right. Lowrie's at short and Scutaro, curiously, is sitting, despite his recent 100-for-100 tear. Also, new cult hero Assaultalamacchia is taking a break, with Varitek assuming the position.
I want win number 72! Let's roll.