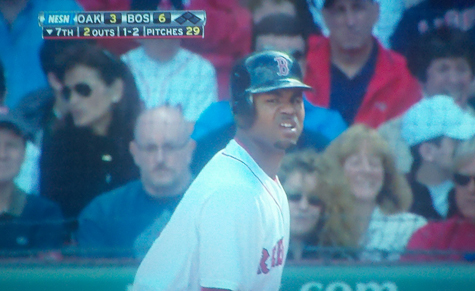 ..or something like that. Anyway Carl's Jr. is back with the Sox tonight. In Baltimore. The place where dreams come true. Especially if those dreams involve playing the Orioles.
Will any ill will from the O's last trip to Boston bubble to the surface? Will Youk take a fastball to the chimichanga? Will Timmy Wakefield get his 199th win?
Damned if I know, folks. I just hope the f%#king game doesn't last 16 innings.