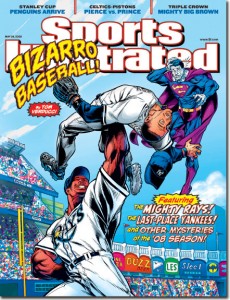 If I told you the Red Sox hit four home runs, three of them off the starter David Price, would you even for a second consider they lost the game? Three of the homers were solo shots and it just wasn't enough after Andrew Miller gave up seven by the end of the third. Red Sox pitchers walked seven and Red Sox batters struck out 11 times…not a winning combination.
Today we get Mr. Lackey taking on James Shields. Lackey does have an 11-4 career record against the Rays and an impressive 3.75 ERA. If he can keep the Sox in the game, maybe the bats will keep rolling. Shields is 6-9 with a 4.71 ERA against the Sox, so the numbers do favor the good guys.
The Yankees lost again to the Jays last night, but the Sox can't count on that today with Sabathia going. Looking at last night's box score, Cano is the only member of the order batting over .280, strange for the vaunted Yankee line-up.
Play Ball!