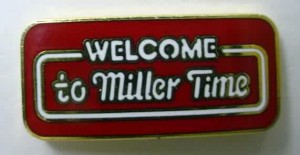 Very interesting stat I found over on CBS Sportsline:
The Red Sox have scored 74 runs in the seventh inning this season – no other major league club has more than 47 – and have taken the lead to stay in the seventh inning of three of their last four wins.
It could be that the Sox figure out starting pitchers by their third at bat, or that they prey on weak middle relief, or that they simply turn up the awesome when they need it. Or it could be a statistical anomaly. Just thought I'd pass it along.
Last night was another example as the Sox came roaring back against the Astros to avoid embarrassment at the hands of the worst team in baseball. JD Drew started the rally (how often do you hear those words?) and the Sox batted around to take the lead and go on to win.
Andrew Miller tonight, and from what I've seen so far, I like our chances. Miller seems to have figured out whatever was keeping him from being successful in the majors. Granted it's a small sample, but he's 1-0 with a 3.09 ERA and has looked pretty good.
Meanwhile, the "other beard" had a meltdown in the dugout…I don't know why but I love seeing this shit.