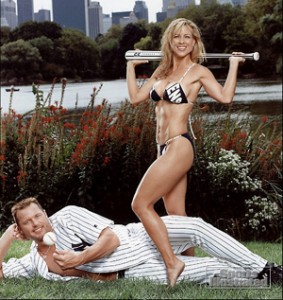 The Roger Clemens perjury proceedings ended abruptly when the judge declared a mistrial. Sounds like a monumental error on the part of the prosecution…or they took a dive:
At issue was an earlier ruling in which the judge said he would not allow outside testimony or evidence from others about the credibility of certain key witnesses, including Andy Pettitte, a former teammate of Clemens.

Yet appearing on the screen was a transcript of comments by Cummings discussing Pettitte's wife and Pettitte's credibility as one of the lead government witnesses against the seven-time Cy Young award winner.

The government was supposed to have redacted such comments, and was instructed to keep them away from the jury of 10 women and two men so as not to prejudice their deliberations.
Wow.