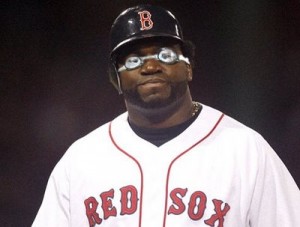 How does this happen every year? After waiting what seems like an eternity for winter to pass, Spring Training to arrive, and finally Opening Day…then in the blink of an eye it's the All Star Break. Half of the baseball season is behind us! All things considered (the 2-10 start, injuries, Lackey) I'd say it was a pretty damn good first half. The break comes at a great time for the Sox, a much-needed few days to try to get healthy.
Tonight, we get the Home Run Derby. Sure, there will be a few great moments of the guys playing grab-ass or someone's kid being cute…but mostly it will be a lot of "backbackback" and the naming of obscure Phoenix suburbs where the ball might land. In other words, a whole lot of Chris Berman.
I'll watch, it's the closest thing to baseball we'll have for a few days, but I'm sure I'll cringe often.