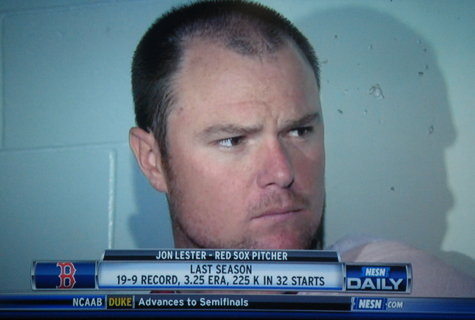 Lester returns tonight, against the franchise he once no-hit. With the Justice League of America providing our offense. And the hometown crowd at his back.
I don't like to take anything for granted, but if we're not up eighty-seven runs by the fourth inning, nothing in this universe makes sense.
I'm on the Love Train when it comes to this team. Are you on the Love Train?
Get on the Love Train.