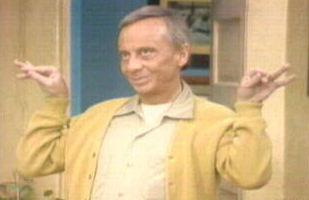 Well, looks like Rich Harden stays in Oakland. And Lars Andersen stays in Pawtucket. And I won't leave the barstool.
But, seriously, when we're rattling off 10 runs per game, as is a distinct possibility every single night, you could throw the late Norman Fell out there every five days and have a chance.
You hear that, Andrew Miller? Mr. Roper's gunning for your spot. Shape it up.