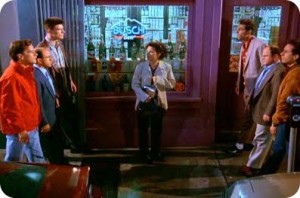 Has anyone figured this team out yet? Some nights they look every bit the team that started 2-10, other nights we're sure the 15-run games are going to continue all season. They are 8-1 against the Yankees but just dropped four-out-of-six to San Diego and Pittsburgh.
Yesterday, they managed to avoid the sweep in Philly, land of a lotta culture, but other than Lester's dazzling performance, even that game was wacky. If you heard that the four and five hitters went back-to-back, you'd assume it was some combination of Papi, Gonzalez and Youk, right? Yesterday it was Pedroia and The Cap'n (one of his two homers) adding insurance in the eighth. If you heard Ortiz and Youk were out of the line-up and Gonzalez went 0-for-4 you'd have to figure on a loss. But no, it was a 13-hit assault despite that. Christ, even Drew had a hit.
Strange days, indeed. Not so strange was the Lester outing. Seven innings allowing just two hits and striking out five to pick up win number ten on the year. Bard pitched a perfect eighth, then Jenks came in looking like the same piece of crap that went on the DL a while ago, setting up an easy fifteenth save for Papelbon.
This weekend the Sox travel to Houston to play three against the team with the worst record in baseball at 29-53 (14-30 at home). This is the time to get healthy and get some momentum. Anything less than a sweep is failure. Wakefield kicks it off tomorrow night.
In other news, the Mike Cameron era is over in Boston, let the Josh Reddick era officially begin.