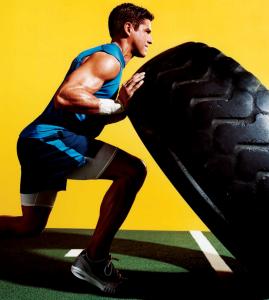 No need to dwell on last night's loss – if anyone thought they were going to win all the games, even against lowly Baltimore…it just doesn't work that way. As the incomparable Meatloaf crooned, two out of three ain't bad. They won Monday's game with the bats and today's with the arms, combining for a two-hit shutout.
Jacoby Ellsbury powered the win with a two-home-run performance, Gonzo found his pre-Home-Run-Derby swing with a 4-for-5 day, and Crawford had two more hits and a steal. And oh-by-the-way, Josh Reddick had a couple of hits to bring his average a full 155 points above JD Drew's. Is there even a discussion about who plays right field for the rest of the year? Then we get to the 7-8-9 hitters of Scutaro, Tek and Navarro who went a combined 0-for-12 with four strike-outs. The Dead Zone.
It's Price facing Garcia tonight at the Trop. A Yankees win puts the Rays a full eight games out. If the Rays win, the Sox lead over the pinstripes is two-and-a-half. Either way, the Sox are in goos shape with Seattle, KC and Chicago on the horizon.
And to explain the title of the post, the Sox are now 22-8 in day games.