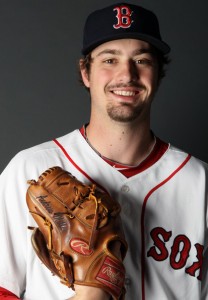 The second half of the season finally kicks off tonight for the Red Sox, and they have an opportunity this weekend to put some distance between themselves and the Rays. If the Sox were somehow able to pull off the sweep, the Rays would be nine games back. Obviously this will be no easy task considering we have Miller and Lackey going and hopefully Beckett for the finale on Sunday. I will be ecstatic with two-out-of-three. The Sox are 2-3 against the Rays and all have been reasonably close games with the exception of the Dice-K/Wakefield 16-5 debacle.
Andrew Miller gets the start tonight against David Price. Miller is 3-0 in four starts with a 3.57 ERA since jumping into the rotation. Price is 8-7 with a 3.70 ERA in 2011. We can only hope he is as "physically and emotionally exhausted" as Jeter since he was the guy that gave up the 3,000th hit…in the form of a home run.
The extra day off yesterday has made this All Star break excruciatingly long. Looking forward to some RemDawg and Red Sox tonight.