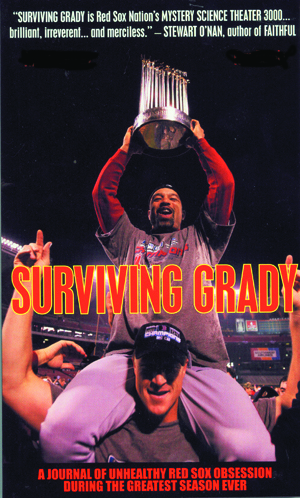 And sophomoric humor. And references to a Carl Yastrzemski robot.
Look, it's the book we put out back in 2005 that recaps the magnificent season that was 2004. It's 300 pages of Red and Denton goodness and includes not just all our posts from that year, but also a shit-ton of stuff that never made it to the blog. Think of it as the Director's Cut. Or whatever. Anyway, it's just $7.95. And your computer-challenged Dad will love it.
Don't make our publisher remember Surviving Grady: The Book as the thing that prevented him from sending his son to a decent college.
Also, in addition to the great testimonial from Stewart O'Nan, WBZ really liked it, too.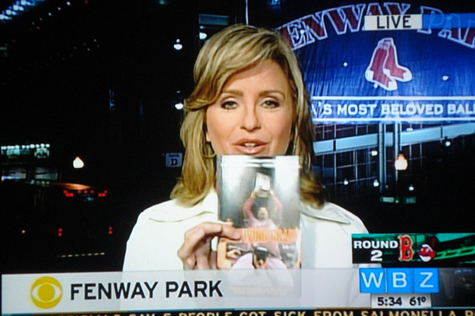 And let's not forget Denton's infamous storming of the NESN spring training booth in the name of book pimpage: