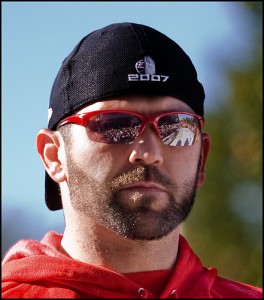 When your number nine hitter goes 2-for-3 with a home run and 4 RBI you know things are going pretty good. In fact, the bottom three in the order, Scutaro, Drew and Tek, went a combined 8-for-14 with eight runs scored and six RBI. The Sox made this one look almost Harlem Globetrotter-like easy, scoring 16 runs on 18 hits and building a lead even John Lackey couldn't blow.
Yesterday's win makes it eight straight and a pretty good shot at making it nine with Lester on the mound today. The Sox have manhandled teams during the streak by a margin of 69-35, and the Oakland marathon was the only one-run game of the eight wins. The Sox aren't just doing it with the thunder, they're bringing the lightning too: seven steals during the streak to go along with 11 homers and about a million doubles. And only three of the wins were at Fenway.
All of this makes April seem like a bad dream. Enjoy the ride, folks, it looks to be a great summer.