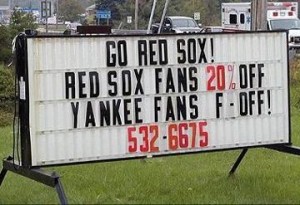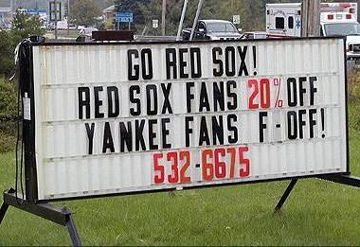 It's that time again. Red Sox vs. Yankees, round three. Despite being down a game in the AL East standings, the Red Sox lead the season series with the Yankees by a commanding five games to one. I would even go so far as to say the Sox have dominated the series, outscoring the Yankees 35-24 in the six games. And let's not forget the Commander's two shutouts against the pinstripes.
Since their embarrassing April, which I can only attribute to spring training malaise, the Sox have been tearing it up at a 22-11 clip. Finally, the pieces seem to be coming together. Carl Crawford is looking more and more comfortable, going eight for his last nineteen with a home run and eight RBI. Gonzalez is just making it look easy, he is 11 for his last 26 with three homer and five RBI.
The biggest story might be the one that is being a bit overlooked: David Ortiz. Big Papi is batting .325 with 13 homers and 30 RBI. In his last six games, he is 12-for-22 with two long balls and six RBI. Not quite the numbers he put up during the Manny era, but pretty damn good.
Lester, Wakefield and Beckett (did I mention he already shut out the Yankees twice?) will take the mound, facing Garcia, Burnett and Sabathia. This is the type of mid-season series that can really define a team. I can't call for the sweep in New York, but two-out-of-three would really give the Sox some swagger. If they can pull that off, I think they start to open up some breathing room, as the Sox go to Toronto and the Yankees play Cleveland.
It's time to roll.