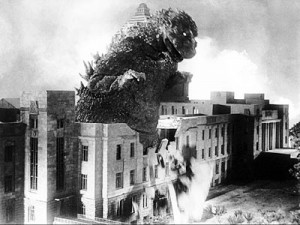 Next up on the AL East Tour of Mayhem and Destruction: Tampa. The Red Sox have been dismantling the "competition" during their winning streak, why would anyone think the Rays can stop them? After the now-infamous 0-and-6 start, the Sox now have the second-best record in baseball, and they are doing it with authority.
I hate to think that the off-day will slow down the awesomeness that the Sox have been displaying, but I guess they might need a break. Tomorrow, Wake pitches against Small-Game James. Wake has dominated the Rays over his career, I have faith he'll continue the trend.
Sometimes you're the hammer, sometimes you're the nail…but the Sox are always the hammer lately.