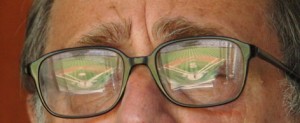 While everyone has been watching the Bruins make their championship run, the Red Sox have been busy going from 0-and-six to first place in the AL East and the second best record in baseball. For most of the Sox the added attention is no big deal since most of the hitters are tearing the cover off the ball and the Boston pitchers have been outstanding. If your name is JD Drew, however, you might not welcome any scrutiny.
Drew is currently batting .225: that's four points less than "he's all done" Varitek and a full 23 points under the much-maligned Jarrod Saltalamacchia. Drew's OBP is a dismal .325 and he's slugging (and I use the term loosley) at a .331 clip. And while claims are still made about his above-average defense, I've seen him take a lot of bad routes trying to get to fly balls this year.
Listen, I was never going to be voted president of the JD Drew Fan Club, but I think it's time for everyone to acknowledge him as the weakest link on the team. At a 14-million-dollar salary, well, it just isn't working. If Drew is planning on retiring at the end of the season, why not put us out of our misery and do it now?
Another guy who might not be thrilled that baseball is the only sport people in Boston are paying attention to (sorry Revs) is John Lackey. The schedule has blessed him with an interleague-play start tonight, but I have Drew-like confidence in him going forward.
A nice 6-0 lead after an inning will make me less nervous for Lackey's game. Fire up the bats!