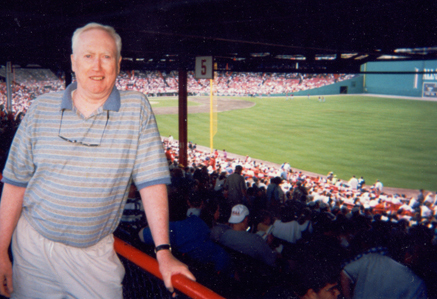 This is my sixth Father's Day without the old man around. But somehow, I know he's watchin'. Every time the Sox come up big in the late innings, I like to think that dad's pulling some strings. And when they don't make it happen, as in yesterday's loss to the Brewers, I can almost hear him saying, "Ah, we'll get 'em tomorrow."
So here's hoping they do. And here's to my dad. And your dad. And all the dads out there in Red Sox Nation.
And here's to Clarence Clemons. Godspeed, Big Man.