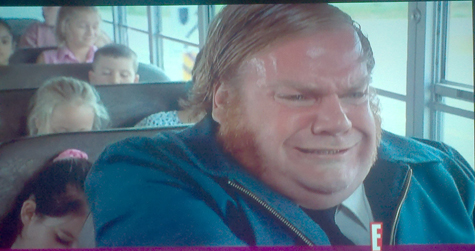 Another eighth-inning meltdown to bury a sure-thing win? A second bullpen implosion to keep us out of first place? A missed opportunity to show the Cleveland Indians that those guys they saw way back in April have been replaced with "The Adrian Gonzalez All Singing, All Dancing, All Ass Kicking Revue"?
Not cool, Red Sox. Not cool at all.
That sound you heard as Daniel Bard channeled his inner Slocumb last night was the sound of beer bottles exploding against my living room wall. Because a win that dissolves into a loss is the most painful loss of all. And once Bard got the ball, last night's game turned uglier than those laundry sack unis the guys wore last weekend at Fenway.
Still, for all the teeth-gnashing and knuckle bruising, it'll take more than a couple of nightmareish collapses to get me off the bus. Even if said losses prevented what could have easily been a ten-game win streak that propelled us from worst to first.
I've seen the 2011 Rays and Yankees. And I'm convinced the Red Sox are the better team. It's only a matter of time until we take up residence at the top of the east. I'm just hoping it happens soon.