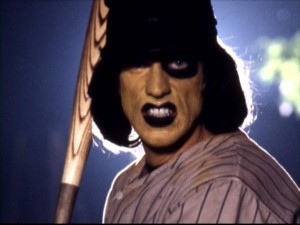 It looks like they are going to play ball at Fenway tonight. Which is good, because if the Red Sox don't get a game in soon, bad things are gonna happen. People tend to get a little crazy without some sun once in a while, and throw in no baseball…not a good combo. Some nut-job in my neighborhood already starting to build an ark, and I'm sure the hanging-by-a-thread lunatic fringe are planning multi-state killing sprees, or trying to eat soup with a fork. You know, wacky stuff.
One of our few healthy starters, Clay Buchholz, gets the call to face the Tigers. Dice-K joined "Lack" on the DL, also with a strained elbow. What the hell are they doing, having arm-wrestling contests between starts? That leaves us with Wake and (gulp) Alfredo Aceves. Better keep the bats hot.
Looking for Second place.