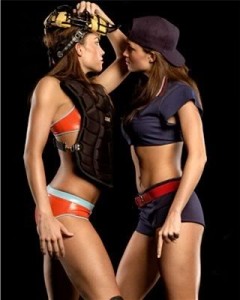 The Red Sox are so good, they don't even have to play to extend their lead in the East. After enjoying a rainout in the lovely city of Detroit, the Sox watched the Yankees fall a game-and-a-half in the rear view mirror, falling to Seattle in twelve. Mo Rivera got the loss, begging the question: is he finally getting old? He already has three blown saves.
The Sox will play a day-night doubleheader featuring Buchholz in the early game and a great pitching match-up this evening: The Commander against Verlander, Part II. These two faced each other just ten days ago, both earning a no-decision. Beckett left the game after six with a 3-1 lead, but John Wasdin came in to pitch the eighth cleverly disguised as Daniel Bard, and gave up back-to-back homers to tie the game. Papelbon picked up the win as the Sox scored in the bottom of the ninth.
Now for the bad news: the night game will not be on television.