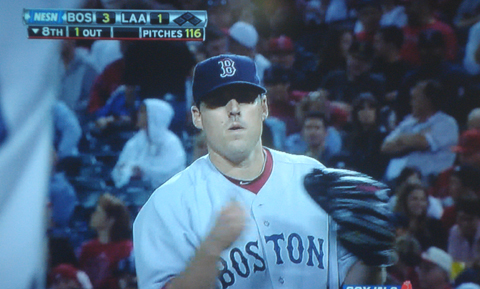 "But it was not your fault but mine.
And it was your heart on the line.
I really f*cked it up this time, didn't I my dear?
Didn't I my dear?"
Of course, just as I prep this, I am reminded that a few months ago Lackey revealed that his wife was undergoing treatment for breast cancer. If this is the 300 pound gorilla on his shoulders and part of what he alluded to in his post-game comment, "Everything in my life sucks right now," then we wish him and the missus nothing but positive vibes.
Meanwhile, for your listening pleasure: