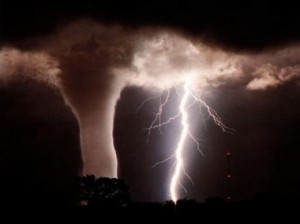 Is the injury plague going to strike the Red Sox again? What next, famine? Locusts? Potato blight?
Depending on who you believe, Dice-K is either having Tommy John surgery or he isn't:
Manager Terry Francona refuted a report from SI.com's Jon Heyman, saying that starting pitcher Daisuke Matsuzaka does not need Tommy John surgery.

"He's not going to have surgery. He's not going to have Tommy John," Francona said Monday night to the Providence Journal. "Some reports aren't very professional. That's a shame. It's a shame that we have to do that."

Francona and the Red Sox feel that rest and rehab is the best route for Matsuzaka, although the Japanese right-hander is unsure if surgery is the better option, so Francona may actually be wrong there. In terms of Tommy John, however, this is a pretty strong refutation of possible surgery. That doesn't mean it won't happen, though. The Red Sox said prior to the season that they planned to play injuries closer to the vest and have shown this year that they will be less than forthright about injuries.
Either way, it's no Dice for a while. And if the Sox are "playing injuries closer to the vest" what does that mean for Beckett's neck stiffness and Pedroia's foot? We've already seen Wheeler, Jenks and Lackey come up lame (and get injured! I'm here all week, don't forget to tip your waitress), not to mention Scutaro and his oblique strain…and I'm sure I'm forgetting someone.
If it gets to the point where Darnell McDonald is in the line-up every night and the Sox are considering bringing Byung-Hyun Kim out of retirement (or off the Fryolater), I think I may have to find a new sport to watch. Shit, JD Drew has been one of the most durable players this year!
Beckett tonight, as far as we know, and another possible shot at taking over the East. Sweep the leg.