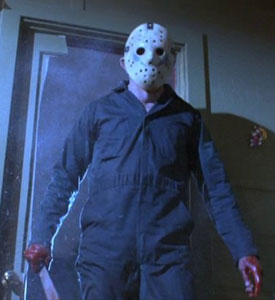 What could be more appropriate than a Red Sox – Yankees series starting on Friday the 13th? And it's a perfect time for a vintage donnybrook to break out and give the Red Sox the kick in the ass they desperately need. Something along the lines of Tek introducing A-Rod to his mitt a few years back? I could see Youk taking offense to a pitch in on his hands or Carl Crawford getting scrappy after A-Rod face-tags him on his slide into third. Yes, I could definitely see that.
The Sox enter the series at 17-20 and floundering. But as we all know, records and standings mean nothing when these two teams get together. It becomes a battle of wills and it seems that the winner is more often determined by the team with more heart and grit than the team with the most skill. Going into this series, I don't know which team that is.
I wrote a lot of this in Barstool Sports recently, but it needs to be discussed here: Just who are the 2011 Boston Red Sox? It was pretty easy to assign a personality to the 2004 team – the Idiots. They were fun-loving, rule-breaking, shot-drinking, pumpkin-tossing, long-haired…idiots. Manny being Manny, Johnny Damon and his abundant hair, the human quote machine and Jack Daniels-pouring Kevin Millar, Crazy Curtis Leskanic…the list goes on. They were sheer entertainment. The 2007 was a much more non-nonsense, business-like, working-class team. Some veterans, some new guys, some journeymen…just the right mix to get the job done.
This 2011 team, though, they don't seem to know who they are. Assembled in the off-season and immediately coronated World Series favorites, they have yet to live up to expectations. They have been a model of inconsistency in every aspect of the game and seem to be unable to play well as a team. On paper, these guys are like the Justice League of America, on the field, they can be more like a bunch of Supreme Court justices playing in an over-seventy softball league.
We all keep chanting "give them more time" and "it's still early" but it gets late pretty damn early in the American League East. Not to rehash the torture of the Podcast that we subjected you to, but is it possible; is it conceivable, that what we see is what we get for the rest of the season? Could this highly paid group of all-stars really just be a mediocre team? We've all seen the reverse happen: a group of average players combining into a team that is greater than the sum of its parts. So why not a bunch of above-average players who combine to be less than the sum of their parts? A scary thought, eh?
Maybe we'll know after this series. I stand firm in my belief that the Sox are a legitimate contender for the World Series, and taking two-out-of-three against the Yankees this weekend would reaffirm that faith. Red predicted the sweep, which would get the Sox back to the .500 mark in style. Your thoughts?