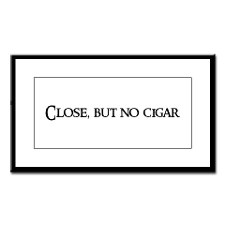 What is it with this team? Every time they get within a game of the elusive .500 mark, they pull a Mama Cass. Last night everything was scripted perfectly: their ace on the hill against a team he has owned during his career. A team that has one batter, Jose Bautista, that a pitcher needs to worry about.
Even with Lester's very unLester-like start, it still looked like a game the Red Sox should win. They piled up base-runners the way Larry King piles up ex-wives. Sixteen hits, two Toronto errors and three walks…but 12 left stranded. Jacoby Ellsbury,  despite a 3-for-6 night, had four LOB's himself.
Buzzard's luck, as Jimy "one M" Williams would have said. Other than Youk hanging an 0-for-5 in the box score and Tek letting Rajai Davis run wild to set up the winning run, the Sox looked good. It's going to take something out of Lackey to get the team back within a game of .500, then it's another rumble in the Bronx.
This losing record crap is weighing the team down, but once they get beyond it, there's no looking back.