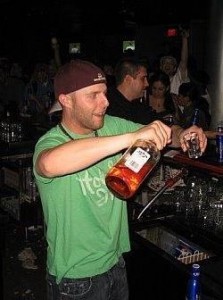 No tiger's blood or torpedos of truth or warlocks. Just some hot bats and a lights-out bullpen performance and the Red Sox get win number one of 2011. Ninety-six to go. And the taste of victory is that much sweeter because it was against the Yankees.
Winning cures a lot of the frustration of the past week and beats the hell out of losing. Or spending time in a Turkish prison. It wasn't pretty early on (I'm looking at you, Lackey) but the bats came alive and the 'pen put up four scoreless innings – including a dominating ninth by Papelbon – to get the win.
Tomorrow, we get Buchholz against some guy I never heard of, Ivan Nova. The Sox should just sleep in their uniforms and do everything exactly the same as today when they wake up tomorrow. Not that I'm superstitious or anything.