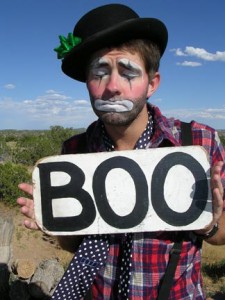 I feel like a little kid on Christmas morning. All the anticipation, the eternal waiting, the breathless hoping, only to wake up and not find the gift I wanted under the tree. Sure, there was some good stuff; a Papi game-tying homer, Ellsbury on base seemingly in every inning, A-Gon doubling his career total in steals. But that one thing, the Red Ryder BB Gun of baseball: an Opening Day win, just wasn't meant to be.
Let the questions begin: Is Lester going to have another poor April? Is Saltalamacchia going to be an every day catcher? Will Heidi start doing her "sideline" reports in daisy dukes and a bikini top? Did Tito fall asleep while Bard was busy losing the game?
Seriously, was anybody else waiting for pinch hitters to come out in the ninth with Salty and Scutaro, both 0-for-3, due up?
Tonight it's Lackey, and he doesn't have good career numbers against the Rangers: 11-12 with a 5.74 ERA, a 1.558 WHIP and 27 homers in 33 starts. We may need the big bats for this one. But just like the long off-season was forgotten after one pitch, yesterday's loss will be forgotten with a win tonight. So, how about a win?