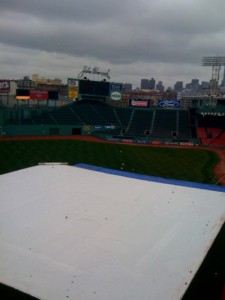 As much as I hate a night without Red Sox baseball, it might not be such a bad thing to get a rainout tonight. A couple days for the Sox to…collect themselves…might just help. At 2-9, it sure as hell can't hurt. Especially with John Lackey as the scheduled starter, he of the 15.58 ERA.
I don't know what it takes to get the best on-paper team to play better on the field, but Tito better figure it out. Quickly. The team looks completely overmatched, but everyone knows that isn't the case most nights. They look like they don't really give a shit and just want to get off the field and showered before Conan starts. And after watching the guys that have been around for a while, we all know that isn't true.
So what the hell is going on? Springtime blues? Lamenting over the passing of Liz Taylor? Anticipating the release of Hangover 2?
Figure it out guys, the Blue Jays come to town Friday, and they can swing the bats.