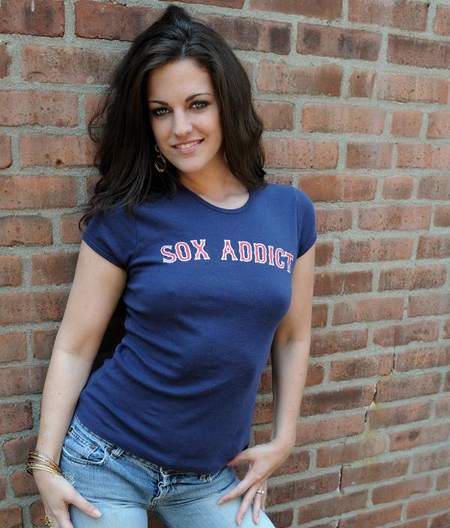 Pardon the Milli Vanilli reference but I just wanted to make things abundantly clear. I didn't suffer through the Danny Darwin era just to have my hopes trashed by a slow start out of the gate. Here are some key beliefs that keep me up while others cry havoc:
1. The Sox are gonna win 50 and lose 50. It's what they do with the other 50 — give or take — that will make or break 'em. If they want to drop all 50 this spring to keep a September swoon off the books, that's fine by me.
2. You can't keep this line-up down. This is an offense built to make hay. Not in the "Man, Rob Deer's gonna make Fenway his bitch" or the "Just wait until Dante Bichette gets hot" or the "Jack Clark in Boston? Home run derby!" sense. But in a very real, very "I'm putting all AL pitchers on notice" sense.
3. When expectations are high, everything is amplified. Once the ink was dry on A-Gon's signing, the Red Sox were picked to win everything but the Paddy's Pub Billboard Model contest. That makes a slow start reverberate that much louder, and gives local sportswriters the juice they need to predict the end of the world as we know it. But I predict that after their first homestand, the first week of play will be a distant memory.
4. Kevin Millar is on Twitter. I know, it doesn't make the point. But it's worth noting, especially for those of us who still feel cheated by his brief tenure at NESN. Is it a legit account? Who knows? Christ, all of our tweets are written by Peter Tork of the Monkees, so anything goes. But we dare to dream.