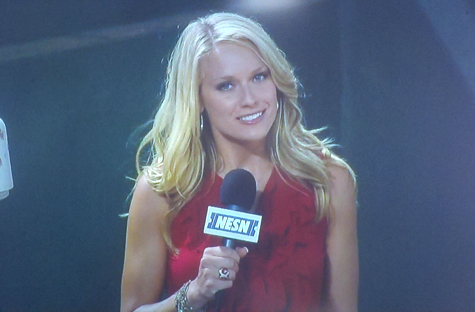 If you're looking for the highlight from last night's Sox-Rangers game, look no further than the screencap above. Heidi looked positively smashing in red, whilst John Lackey fell squarely on his well-fattened wallet, continuing his tradition of folding like a deck chair against Texas.
Today, we give the ball to yet another Texan, Clay Buchholz, and hope for a much smoother outcome. And if he falters, then… well, I guess nothing really bad happens. These guys are still shaking off the rust, and I cling to my hope that by July, when the Sox are leading the AL East by 10 games, we'll look back on these early missteps and grin.
That said, a win would be pretty f#$king sweet.
And now, ladies and gentlemen, Lyle Lovett: