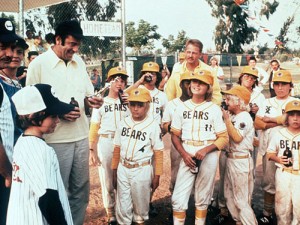 Last night Tek forgets to tag the runner at home. Not to be outdone, Darnell McDonald, in the game as a pinch runner, stumbled around second base and was tagged out to end the game today. Darnell, you were put in the game for one purpose – to run! – and you f&*cked it up. Nice work.
The lone run of the game, erasing a great start for Jon Lester, was scored on a suicide squeeze. Nice. Now teams aren't just beating us by conventional means, they are toying with us. Taunting us. Would it surprise anyone if Hughes throws only Ephus pitches tomorrow? Or every runner to reach base (assuming someone does reach base) is tagged out as a result of the hidden ball trick?
The Red Sox aren't just playing like crap, they are being treated like crap. By the Cleveland Indians.
Tomorrow the Yankees are in town. And John Lackey is pitching. Start doing a rain dance, folks.