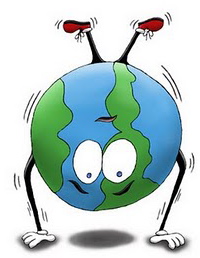 That's right fans, it's an upside-down world in the AL East. The Baltimore Orioles sit atop the division at 3-0, while the Red Sox and Rays are in the cellar, both winless.
Baltimore Orioles: The O's completed a sweep of the Rays on strong pitching, defense, and just enough offense. Jeremy Guthrie pitched eight shutout innings, Chris Tillman went six scoreless, and Zach Britton gave up just one run in the finale. The O's outscored the lethargic Rays 12-3 to take the top spot in the East. They better enjoy it, I doubt it will be theirs for long.
Toronto Blue Jays: The Jays used their high-powered, home-run-hitting offense to take two-out-of-three from the Twins in their opening series. The Jays had four homers n the opener, routing the Tins 13-3. They added two more behind a strong outing by Kyle Drabek, but dropped Sunday's finale 4-3 despite another Bautista homer. Their bats are perennially strong, it's pitching that keeps them from contending. Should be no different this year.
Tampa Bay Rays: Johnny Damon and Manny Ramirez were a combined 1-for-12 in the series with Damon a late scratch in Sunday's game. Evan Longoria was placed on the 15-day DL, leaving the Rays even more reliant on Manny's bat. This team might have a lot of trouble scoring runs unless he and Damon can recapture some of their former success.
New York Yankees: Nine homer uns (three from Teixeira) helped the Yankees take 2-out-of-three from the Tigers. Even in their loss they put up seven, proving this line-up is going to be a menace. Their pitching remains suspect, with CC looking strong and everybody else…not so strong. Burnett went five, giving up three earned, and Hughes getting rocked through four. Colon came in for long relief and looked as bad as Hughes. But their bats will keep them in most games.
I think we've discussed the slow start for the Sox in excruciating detail over the weekend. Nothing like a series in Cleveland to get on track. Especially with your "fourth starter" Josh Beckett kicking off the party. Tuesday seems like a long way off.